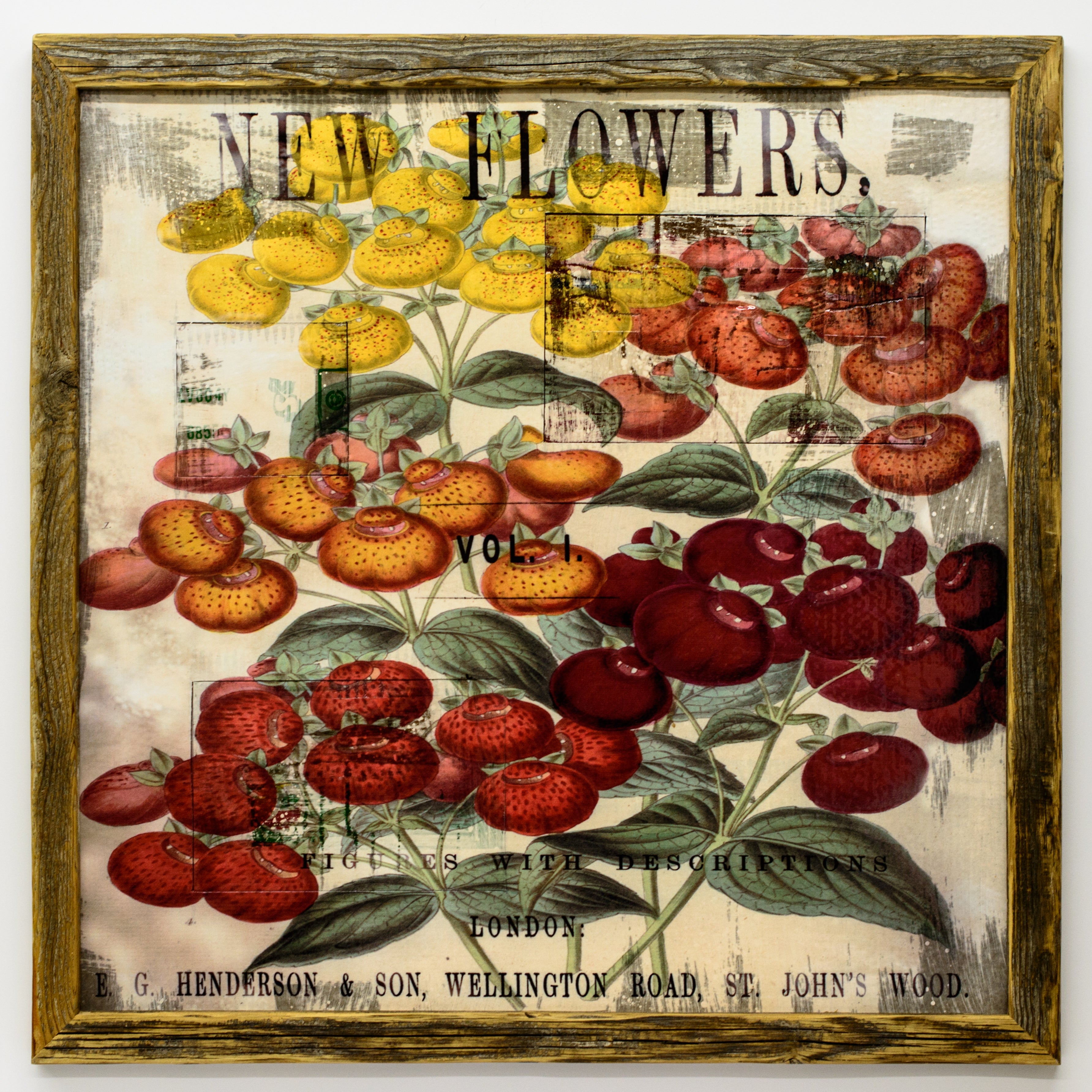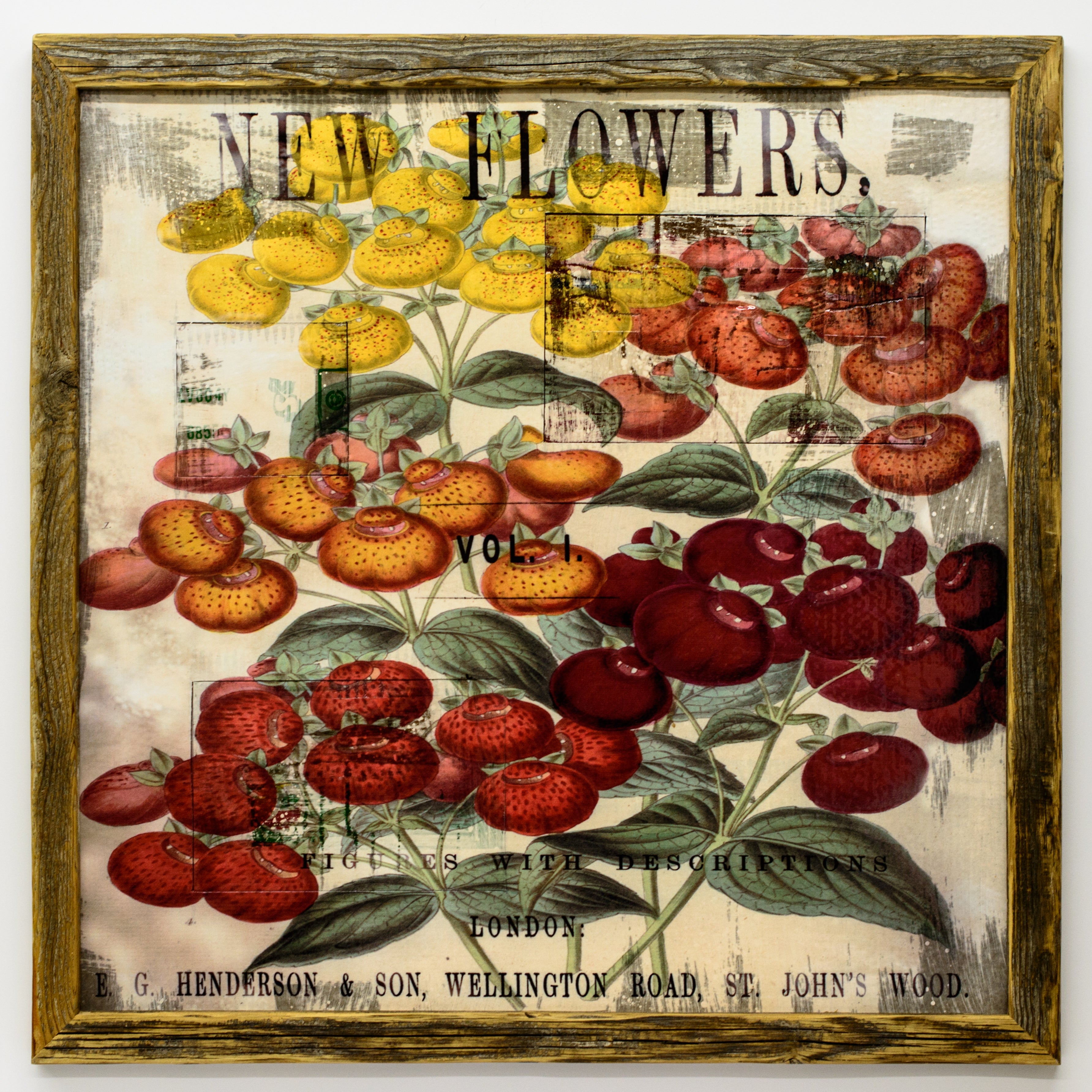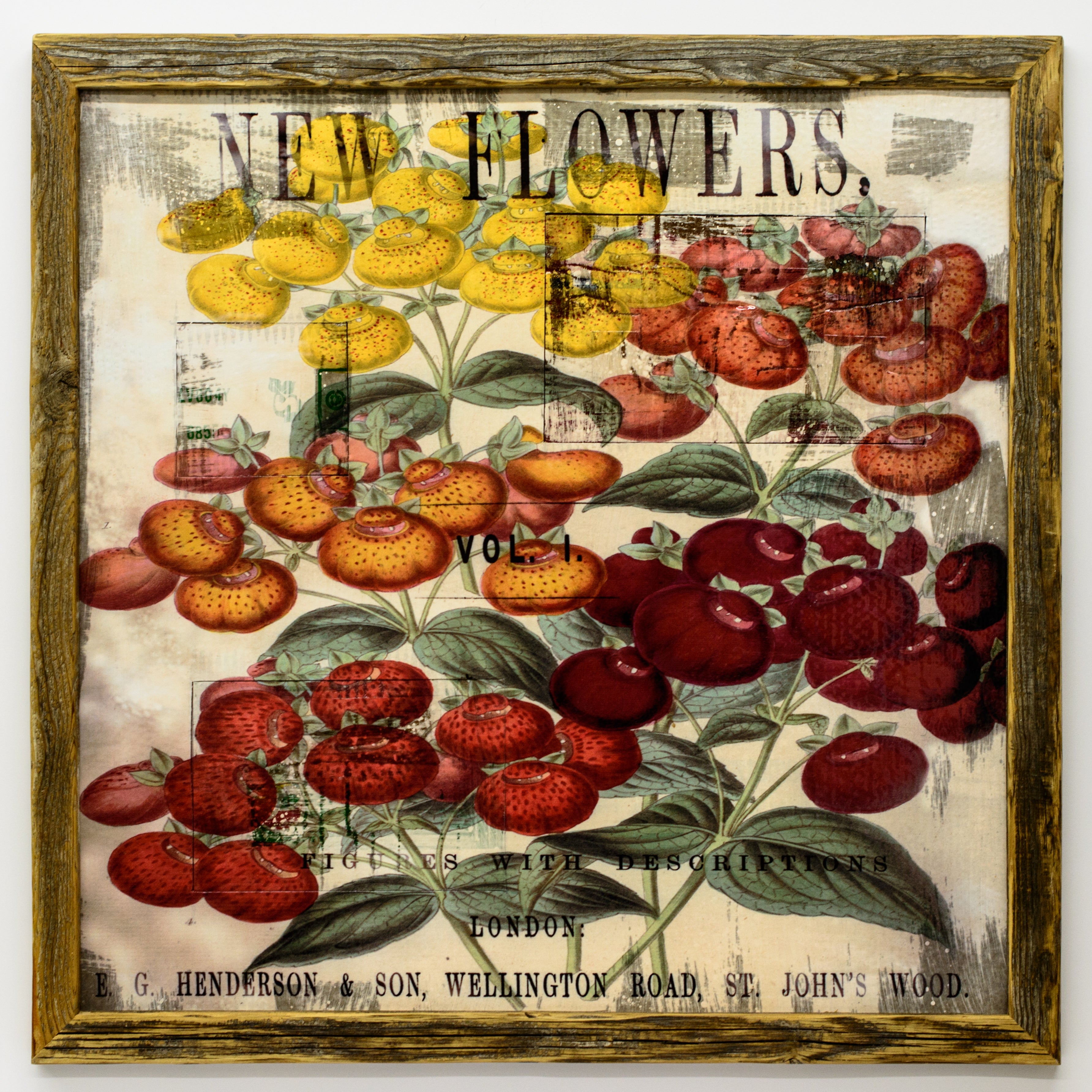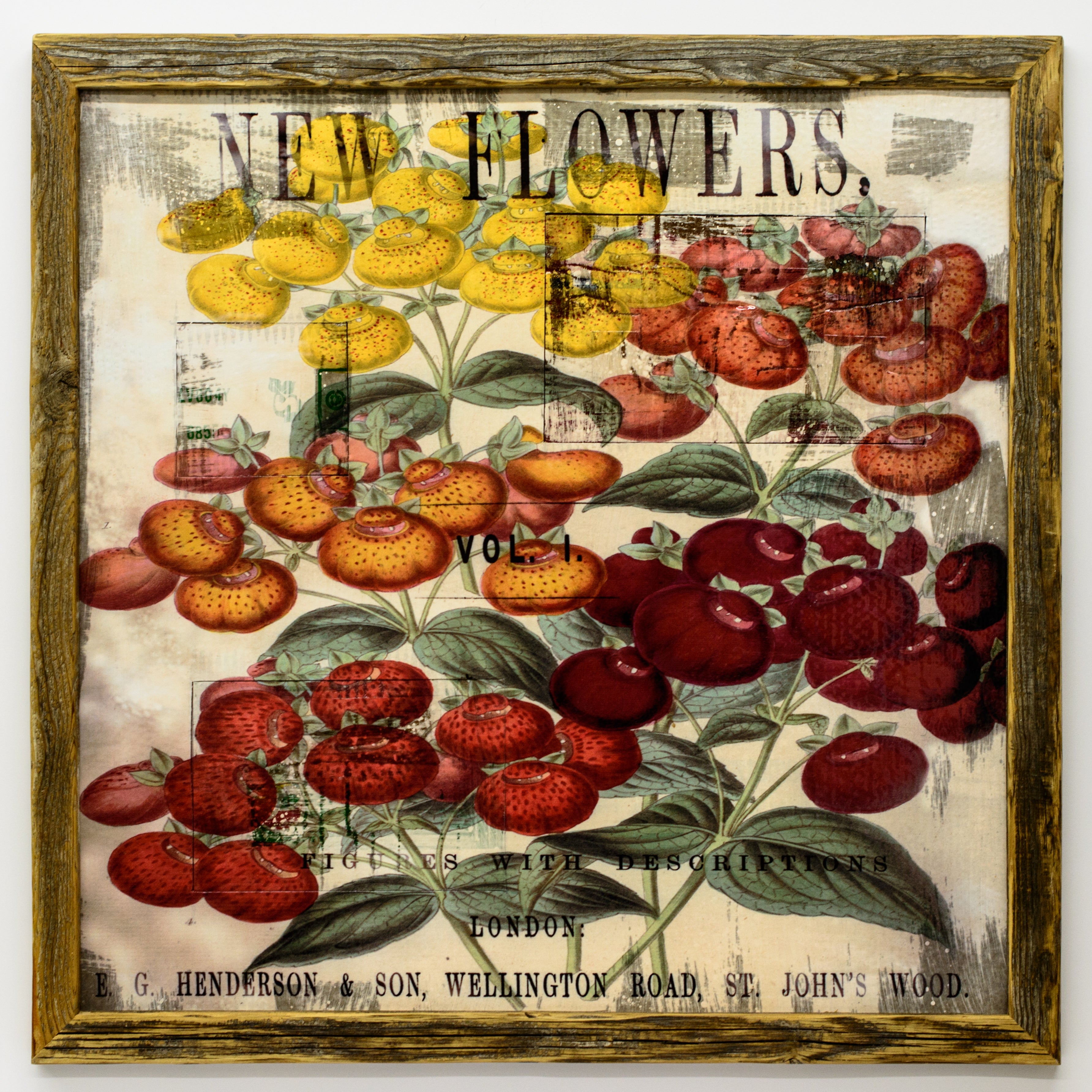 Recycled Cardboard New Flowers
We print our exclusive 25 Mackenzie Lane art designs on recycled cardboard and finish with an authentic reclaimed barn wood frame. Each piece has cutouts to add to the eclectic look. These pieces are vibrant in color and have the perfect sheen achieved by layering paints and resin. 
35 x 35
Sizes are approximate as is the color tone of the frame.