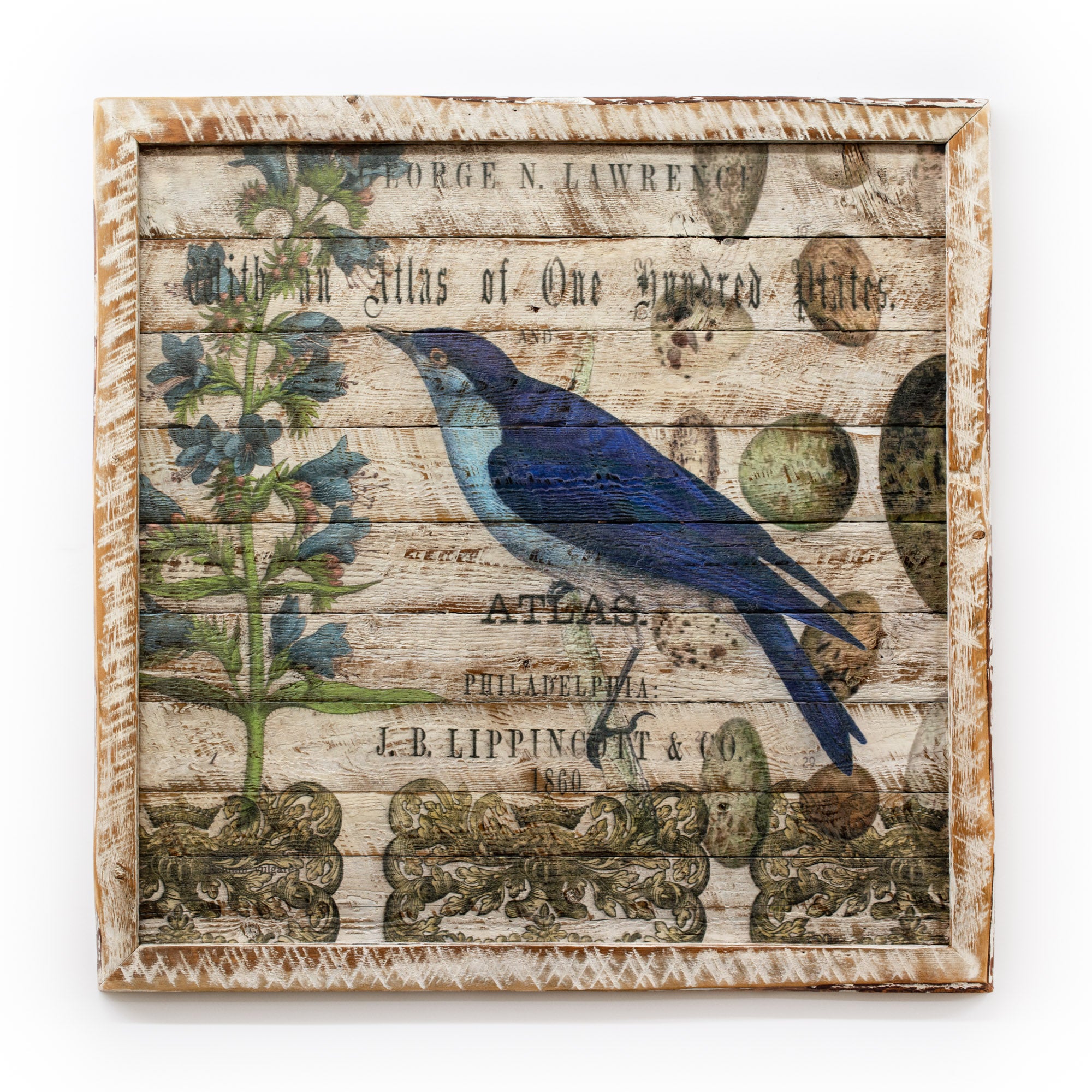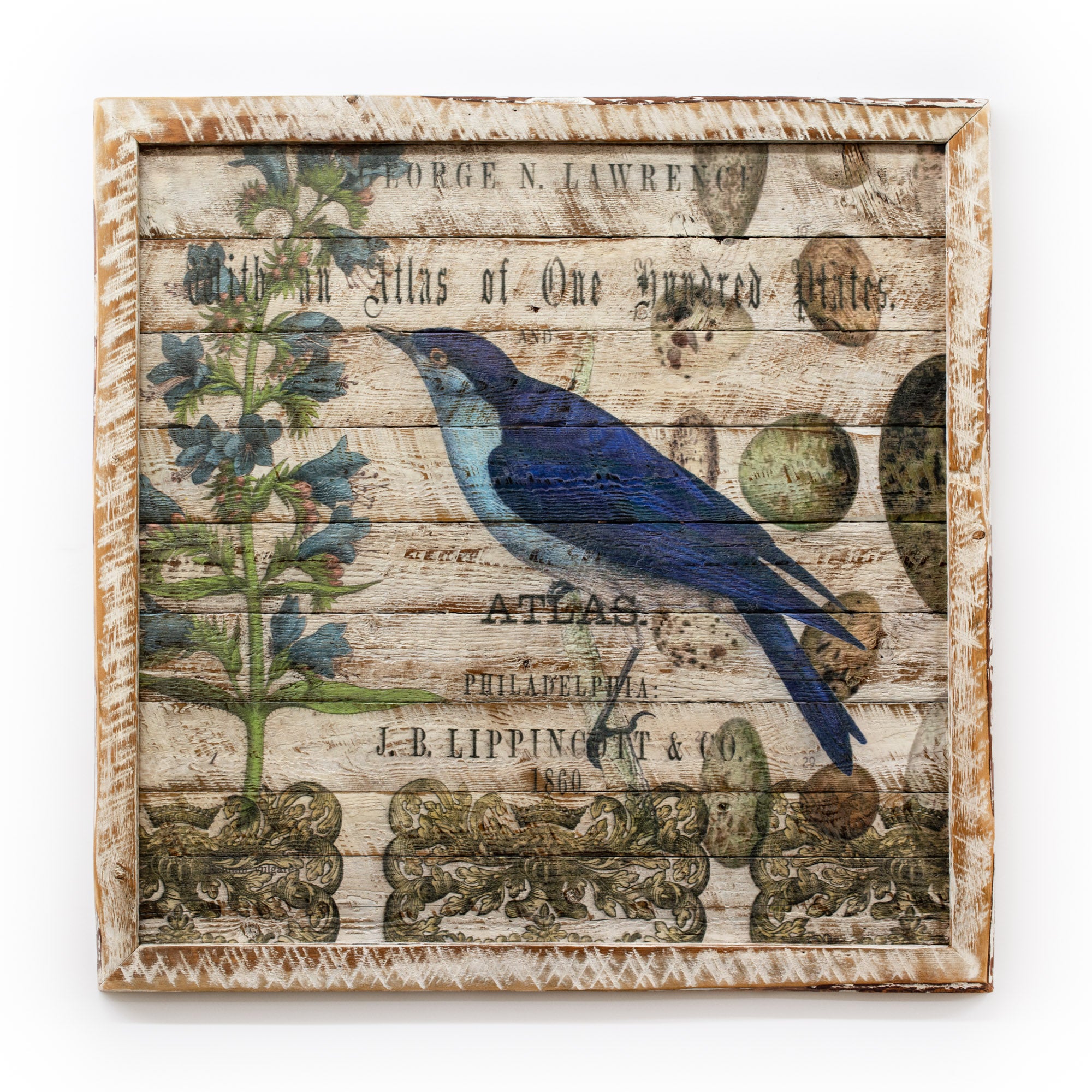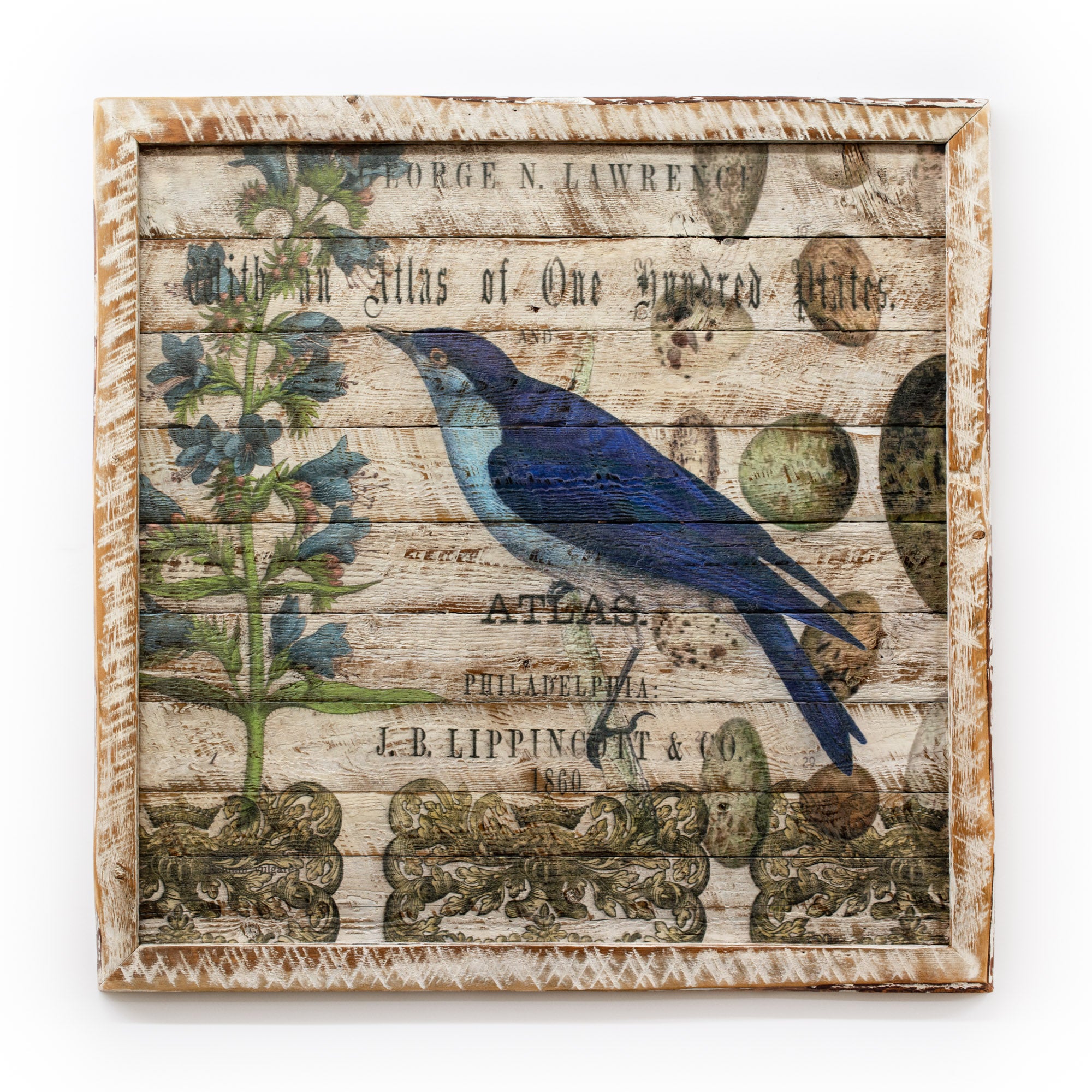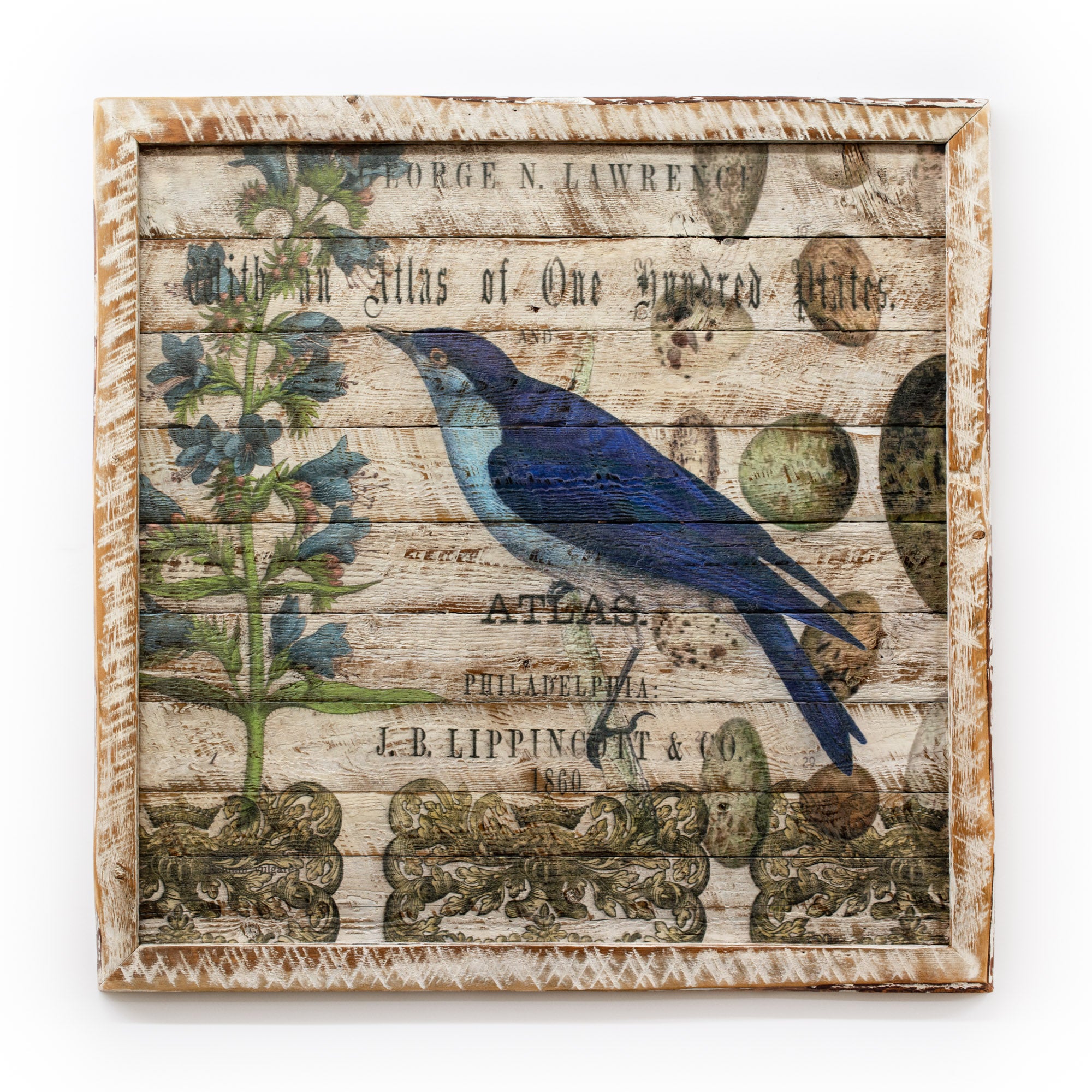 Reclaimed Barnwood Sialia Collage
These extremely unique and creative art pieces are constructed from reclaimed barn wood that is over 80 years old. Each plank has its own markings making every art piece, of a kind. We incorporate some of our best selling 25 Mackenzie images, hand age each piece, creating a design full of warmth and texture. These pieces are extremely authentic which can only be achieved from truly old barnwood. 
All sizes are approximate due to the natural variances of old barnwood.
33 x 33