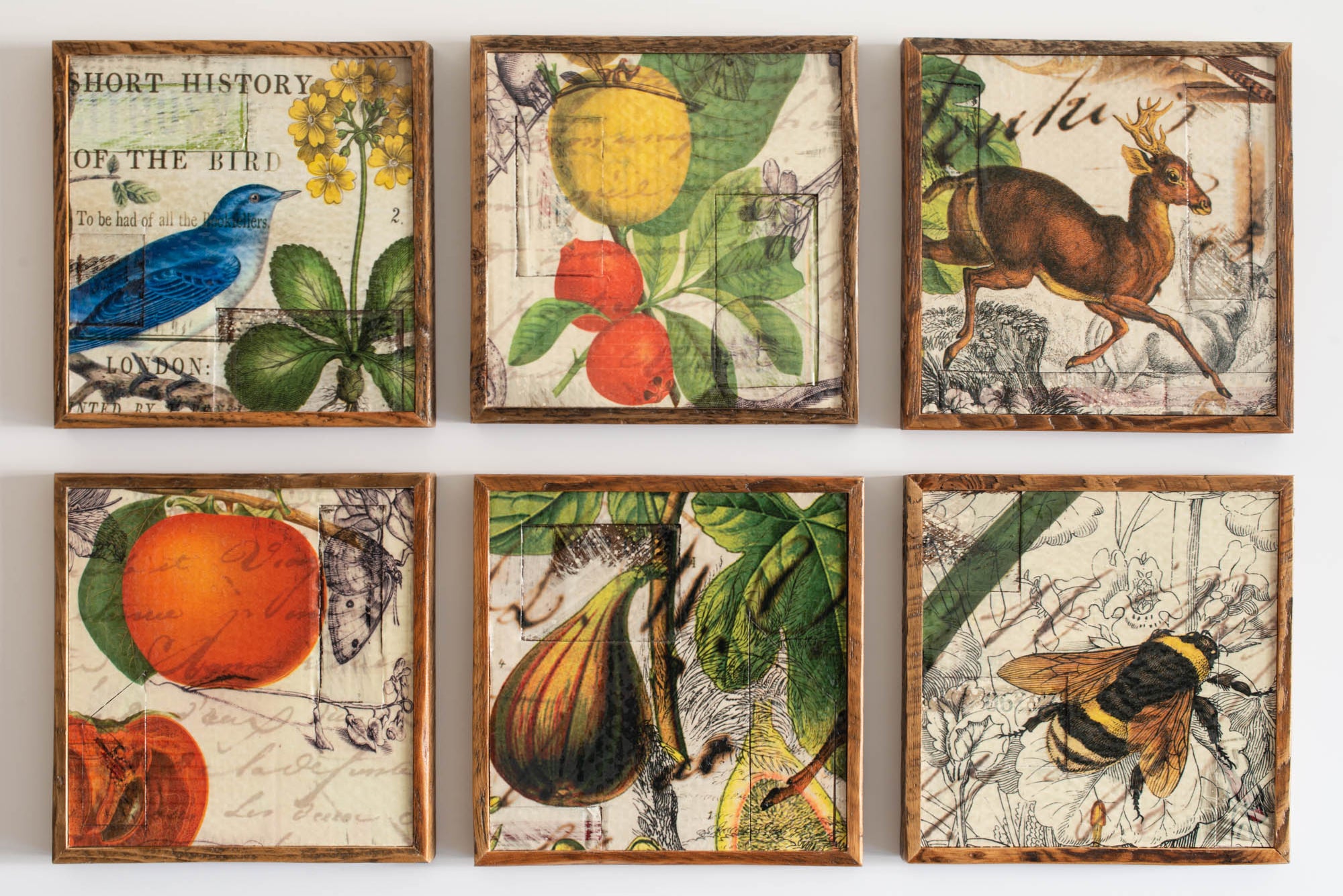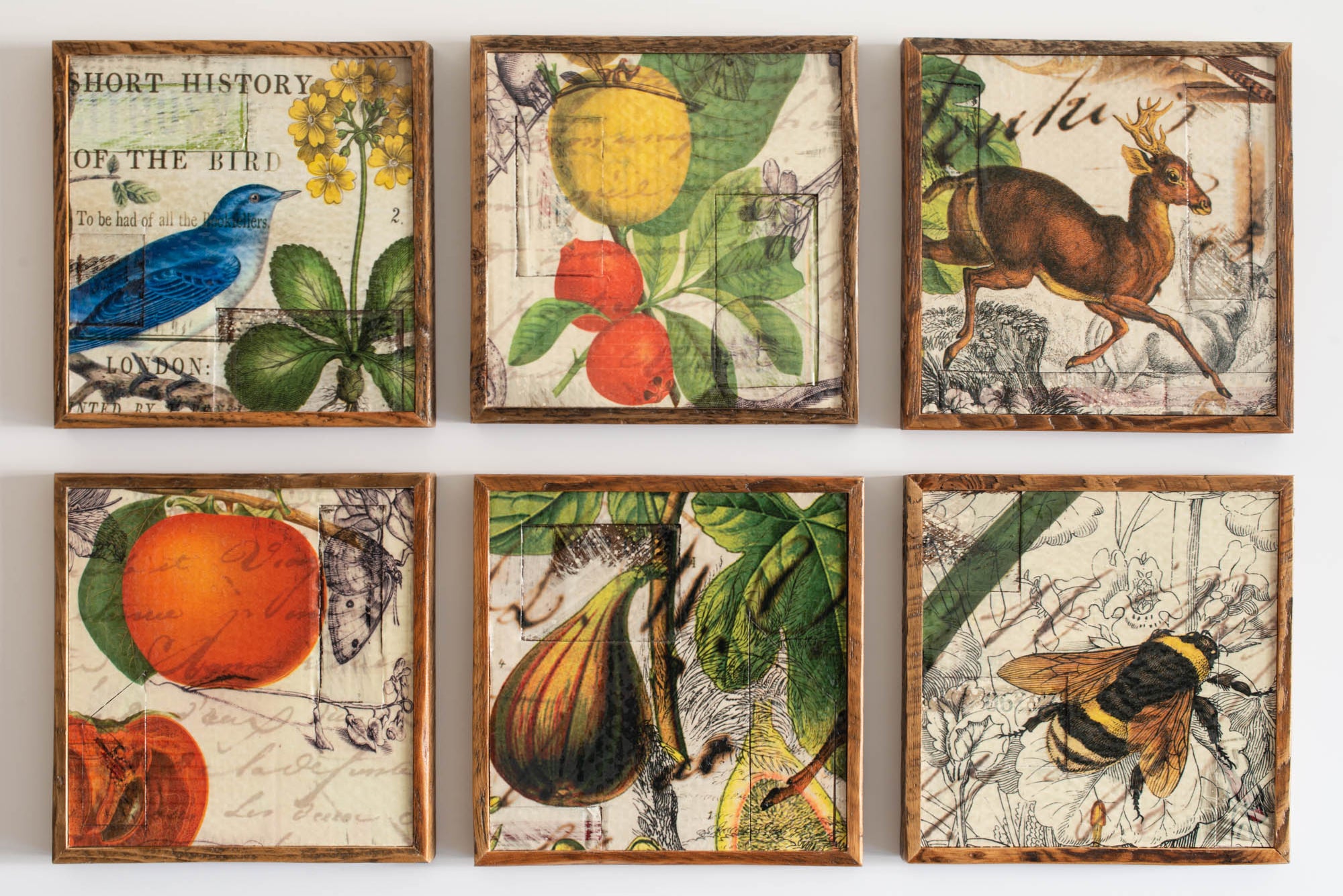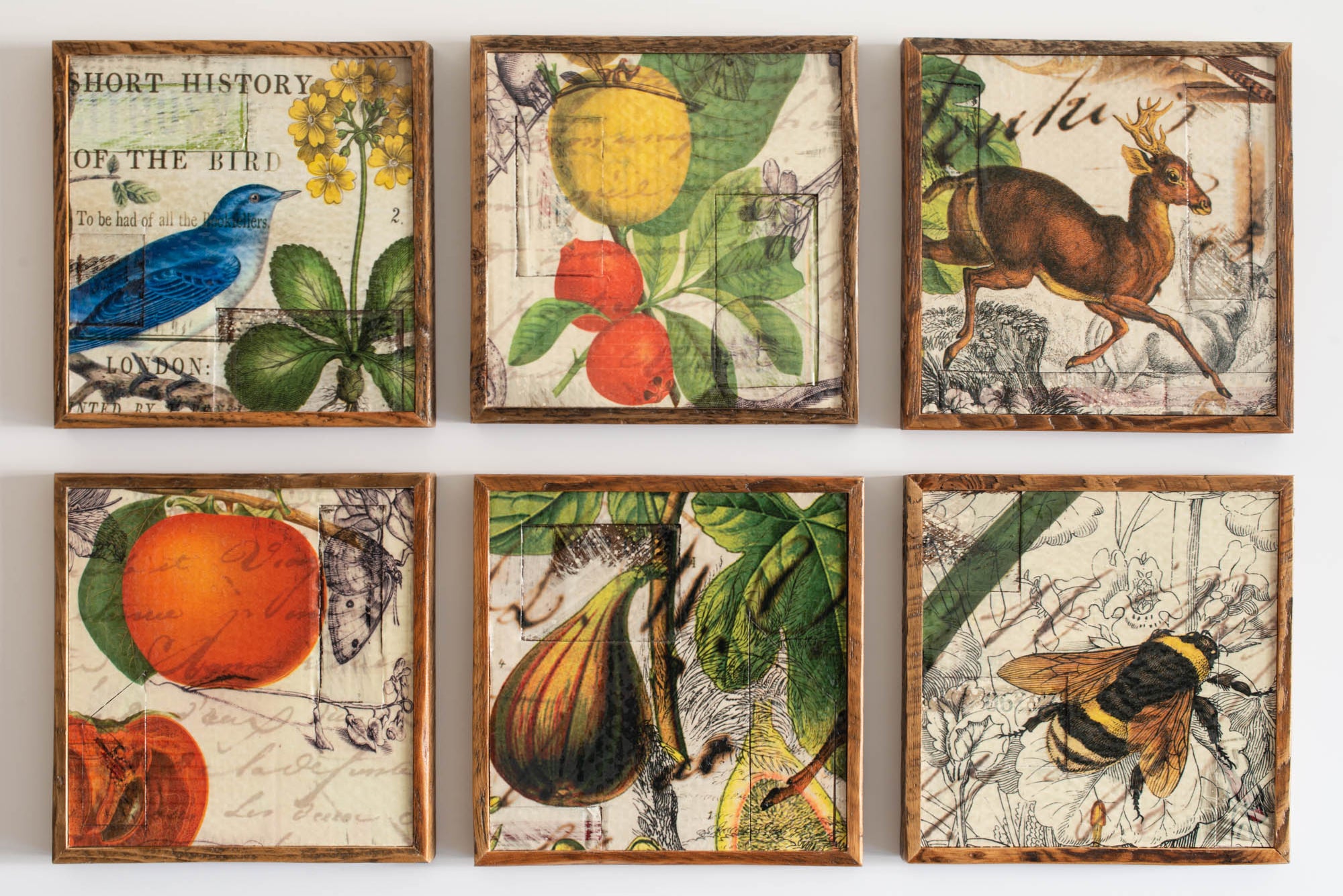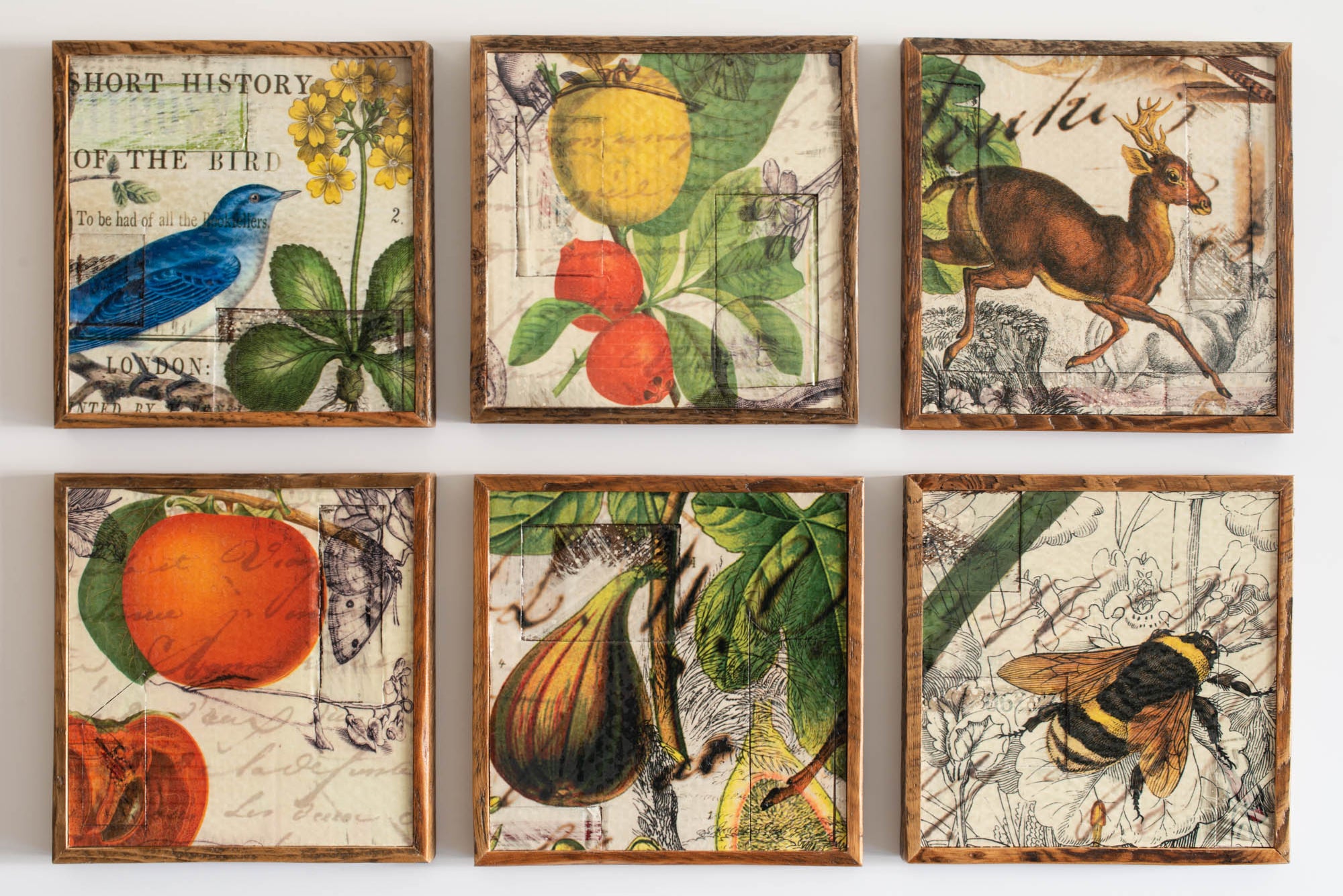 In the Garden Set of Six
Our version of L'Objet, these small treasures measure 12 x 12 and are made out of recycled cardboard. We print our exclusive 25 Mackenzie Lane designs and finish with an authentic reclaimed barn wood frame. 
Each piece has cutouts to add to the eclectic look. 
Terrific in a bookcase, small area or group for a larger space.  All images can work together so choose your favorites! Handmade in our studio.